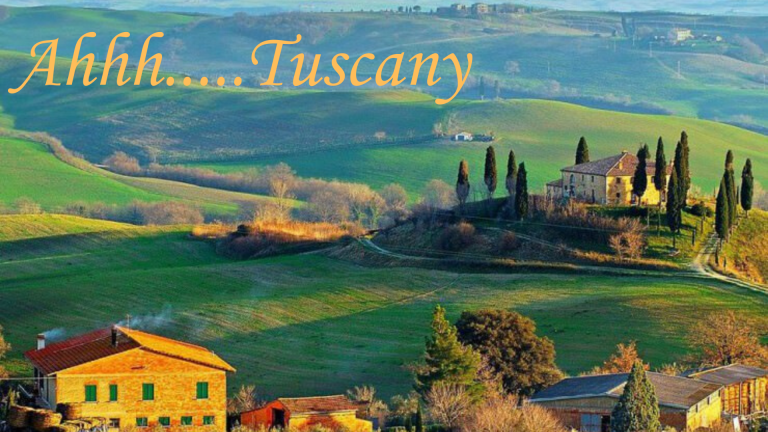 Kick back, relax and bask in the beauty of authentic food, wine, and history
For the curated experience of a lifetime, adventure with Barb Minemier & Benedetto Perrone.



Ancient Cities ✩ Mediterranean Sea ✩ Organic Farm-to-Table ✩ Tuscan Winery ✩ Art & History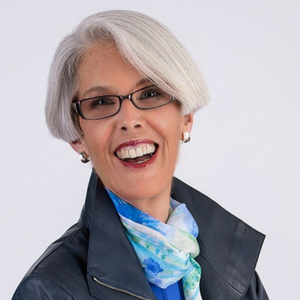 Barb Minemier – Holistic Health Coach & Wellness Guide 
We are so excited, to once again, invite you to join us on another adventure through Italy. This time the Tuscany region. As some of you know I had taken a trip with my family to Italy five years ago.
While we had gone to many cities, the best part for me was staying with our cousins in a small town outside of Lecce. We were immersed in the culture and traditions for five days and I loved it. I got to experience first-hand the life of a local. Their backyards were filled with fig, lemon, and olive trees. They had all their vegetables planted too.
When preparing dinner they would go outback and pick what was needed. A neighbor dropped by and left some homemade cheeses for us. Everything was fresh. They even took siestas in the afternoon. I was in awe of the simplicity with which they lived.
I still remember Benny, Jo's cousin, telling us one night "if the seas are calm tomorrow and my friends go fishing we will have fresh fish for dinner." Jo, asked Benny, "if they don't we can always go to the store right?" Benny replied, "Never!"
As a Holistic Health Practitioner, I was in awe of their way of life and wanted others to share in this experience. We both believe that our food, our pleasure, and our connections with people and places, along with deep relaxation are the foundation of wellbeing. This is how our trips were born and we've been at it ever since. Read below what some have said.
Your Healthy Truth, LLC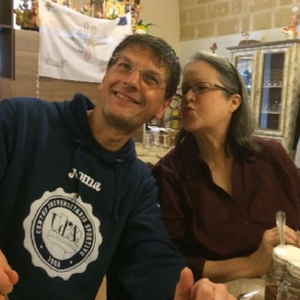 Benedetto Perrone – owner of Viaggia Connoi Travel Agency 
Benny spent most of his life growing up in Apulia and knows Italy like the back of his hand. He shares his love and knowledge of the life and culture of Italy with joy and enthusiasm, and he's a lot of fun to hang out with too. (At 6'7″ he's easy to find if you lose sight of the group while lost in awe and wonder:)  
Benny and his agency organize travel worldwide, and resides near Lecce with his wife, Antonella, his two sons, Luca and Marco, and his daughter, Sara.  
The Viaggia Connoi Travel Agency is a part of the Italian Travel Agency Network, Robintur.  
Stay Tuned…
Details to Follow
My trip to Apulia was nothing less than amazing. This was very different from previous trips where I visited the major tourist spots like – Rome, Venice, Florence and Sicily. This was truly hanging with the locals.  Memorable moments were watching the older gentleman of a small town congregate in the town square, drinking coffee- picking olives to make olive oil (I have been educated and now know what to buy) participating in the making of classic regional cheese – but the most memorable of all was eating incredibly fresh and delicious food. Our meals were filled with healthy and hearty dishes incorporating freshly picked vegetables, homemade pastas, and locally caught fish.  The table setting was simple but the people around the table exuded warmth and could not be more gracious and welcoming. This is a must do trip so you get the real flavor of being in Italy to appreciate not only the history but the graciousness of a people who live life fully.            
It's official!  Like Barb, I am now an "Italian Wanna-Be!"  An immersive, warm, and welcoming experience describes our great trip to Italy!  Barb and Benny, our travel agent and host from Novoli, prepared and delivered the trip of a lifetime.  Including his beautiful family in the experience allowed us to immerse in the Italian culture and enjoy exceptional homemade meals with wine and conversation.  Having Benny with us the whole time was a real treat…he helped us with every little thing and chauffeured us around, so we had no worries!   And thanks to his expertise and experience, we explored many historical sites along with private guide experts at each local, ate at the best restaurants, and met many people who welcomed us into their homes, restaurants, and shops. Those of us on the trip made lifelong friends and experienced the Italian culture in the most unique way. Needless to say, I highly recommend taking a trip with Barb and Benny!  Now…back to my kitchen to eat some wonderful pasta made from a recipe I learned in Italy from Carmela.  And it's going to be topped with some scrumptious cheese and olive oil I brought back with me!  
Buon appetito!