M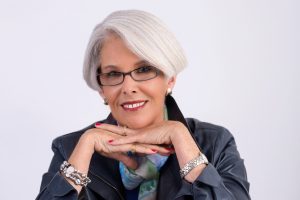 any women grow up loving cooking, but not me. For the majority of my life I subsisted on a bagel smothered in butter and nine cups of coffee. Diet Coke, couldn't get enough. I was nutritionally deficient, concerned only with eating low fat rather than nourishing my body ("A package of cookies for 100 calories? I'll take it!"). Like millions of others, I was led to believe that I was eating healthy by the media, big food corporations, and the government.
By 2007, my "diet" caught up to me. At a routine doctor's visit I learned I had water around my heart. I knew I had to make some lifestyle changes.
I was 20 pounds overweight and felt like crap all the time, but the worst part was learning that I had been making myself sick by trusting the marketing of corporations who were straight up LYING for profit. Man, was I pissed.
Thank god for the water around my heart. It made me wake up and take responsibility for my health. I enrolled in The Institute of Integrative Nutrition and studied with Dr. Andrew Weil, Dr. Mark Hyman, Dr. David Katz, and Dr. Annemarie Colbin, and many others. This education was the most important thing I ever did for myself and my family.
I learned to eat, and even to cook delicious and healthy food. It wasn't easy at first, but it was absolutely worth it. I'm no longer intimidated by the kitchen. Today I feel better than when I was in my twenties. If someone as phobic of cooking as me could learn to nourish myself, so can you.
I'm outraged that deceptive marketing continues with as big a budget as ever. We're still taught to eat based on buzz words rather than nourishment. My mission is to empower you to question food politics, expose false marketing, and ultimately, be your own best advocate.
It's not too late. You're closer to feeling better than you can imagine. It's time to take your health back from a system that doesn't truly serve your best interest. I can help. Schedule an "End the Struggle Session" with me today.