Tired of one-size-fits-all approaches to dieting?
Drained from toxic relationships?
Overwhelmed by stress at work? 
Fed up with those nagging cravings?
Want to feel great in your body?
Ready to accomplish your goals in a way that's empowering and exciting?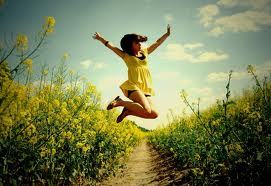 A Holistic Health Coach is a guide and mentor who empowers you and provides ongoing support and guidance as you set goals and make sustainable changes that improve your health and happiness. As your Health Coach, I will listen carefully and we'll navigate the world of contradictory nutrition and health advice together to explore what truly works for you.
Together we will:
Connect the dots between who you are and who you want to be
Create your personal blueprint
Decipher your body's unique needs
Set your personal goals and work towards sustainable change
What you get:
Three 45-minute sessions per month
Email support between sessions
Simple healthy recipes
Handouts specific to your needs and goals
I invite you to schedule an "End the Struggle Session" with me today. Where we will discuss your health and lifestyle to determine how I can best support you in achieving your goals.
One of the best gifts I have ever given myself!!! 
When I started working with Barb 6 months ago I was feeling out of shape, bloated, stressed and anxious about work and life. Despite my unhappiness, I was hesitant about making the investment to feel better. In retrospect, it was by far the best gift I have ever given myself. Barb is incredibly knowledgeable, passionate, and creative about healthy eating/living. But, more importantly, she has gently and consistently helped me break old patterns with food and thought. Her sincere, insightful and non-judgmental approach made me feel safe as we peeled back layers of unconscious behaviors (I didn't realize existed!) that were we not serving me.  I can honestly say working with Barb has been a life changer. I feel healthier than I have in years, my anxiety has waned, and I feel rather empowered about life!